Your garage or shop floor doesn't have to look boring. Upgrading flooring can make it feel like adding another room to your house.
Family owned and operated CONA Floor Coatings & Home Services offers Kamloops residents the highest quality epoxy flooring and concrete restoration. Our durable floor coatings are suited for garages, workshops, industrial spaces, basements and high-traffic areas in your home or business. Let's discuss your next project! Call (250)879-0641
Floor Coatings & Home Services
Our specialty is custom high quality epoxy and polyaspartic flooring systems. These systems are well suited for different sectors of industry: pharmaceutical, food and beverage, industrial, commercial and residential. We are paying great attention to prep work as it is often overlooked when installing decorative flooring. We are determined to create attractive floors for any room in your home or business – add beautiful shine, a personalized design, and durability. You can be assured that we won't consider a job complete until you're completely satisfied with the look of your new flooring.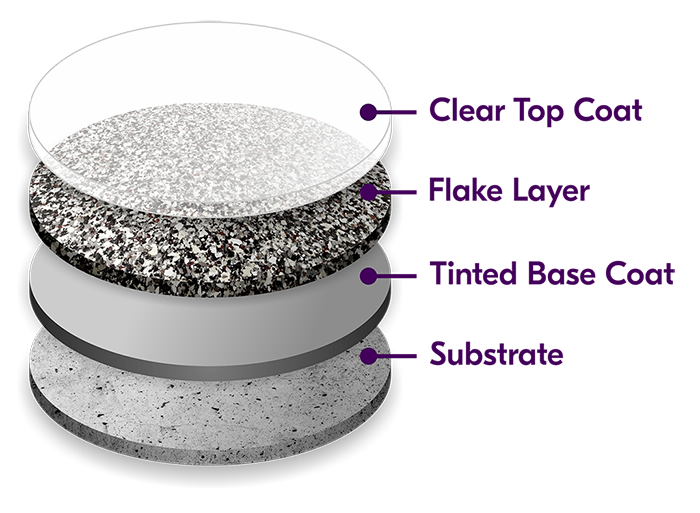 Nightfall and Glitter Flake Garage Floor
Very impressed with how my garage turned out. Cody & Irina did a great job and were incredibly helpful with adding a bit of customization to this project. Would recommend and hire again!
Chris B.

White Marble Epoxy Washroom Floor Remodel
We love our new bathroom floor and it turned out amazing with Irina and Cody's recommendations! We would recommend Cona Floors for their service and great work. Thank you!
Shirl D.
Full Flake Garage Floor in Barrière, BC
Cody and Irina were awesome! They did a wonderful, thorough job, making our shop into a showpiece! They were friendly, professional, on target with quote and completion. We were very pleased with every aspect of their service. Would definitely recommend Cona to anyone looking into a durable and attractive floor finish!
Holly V.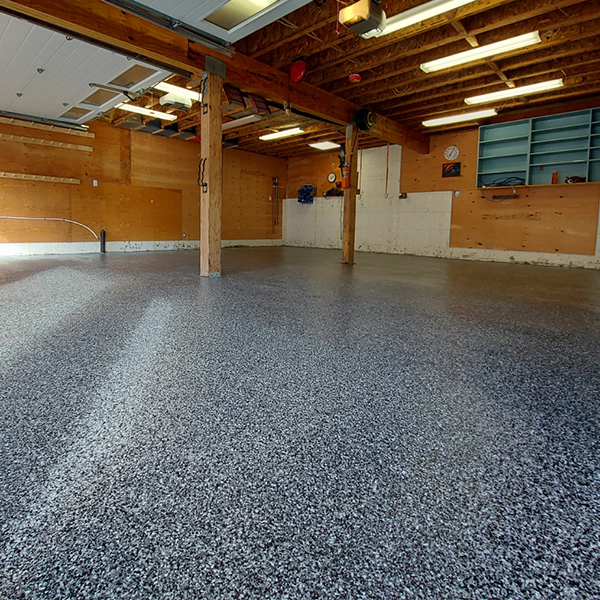 Full Flake Epoxy and Polyaspartic Shop Floor in Allison Lake, BC
Awesome product, and great service. My photos are up here. Cody and Irina turned my ugly garage slab into a thing of beauty….. I love the way it worked out! Rule number 1, don't pour your own slab, and rule 2, even a good slab can be a GREAT SLAB! Thanks guys….
Craig S.

Full Metallic Basement Floor in Kamloops, BC
Cona epoxy floor coatings did an amazing job. I am very impressed with the job they did. Very professional . Highly recommend if you need a durable beautiful floor anywhere in your home or business.
Brance K.
Full Flake Epoxy and Polyaspartic Garage Floor in Kamloops, BC
We had a new garage floor coating installed by CONA who provided a prompt and professional service. Their attention to detail made all the difference for our floor coating. They ensured that we were satisfied with the finish and three spent lots of time on the prep to make sure of a good job. Fair price and great work.
SL Miton
Why Choose Epoxy or Polyaspartic Flooring